Online Book of Remembrance
Alice
Cavalier King Charles
18.6.11 – 4.8.19
You are gone but you will never be forgotten. There will ever be another Alice. You will be missed by everyone, especially Mummy & Daddy.
We will always love you xxx
Alice
Bessie
Although Bessie (16.01.04-30.07.19) left us with a cat shaped hole in our lives Linda, Chris and brother Floyd would like to thank David and Jade for the kindness and compassion shown to the four of us.
There is nothing anyone can do to stop the hurt we are feeling but every little help.
As we reflect on the many happy years (15) that Bessie shared with us we would like to once again thank you from the bottom of our aching heart.
Bessie
Blake
Our beloved Staffy , Blake died peacefully at home , he was almost 15 years old. Just want to write a tribute to Gedling pet cremation service for a truly 1st class service. Blake was collected from our home in Carlton and his ashes were returned later the same day, Tuesday 7th May 2019. Professionalism, kindness and compassion was showed by the lovely man that dealt with us. A huge thank you for a fab service
Blake
Charlie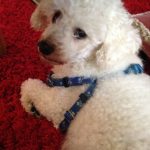 For 19 1/2 years you blessed our lives. Never will we forget you. You were my baby you're love was unconditional. You grew up with our daughter Roxie 10 years old when she was born. And loved to attack your dad when he got too close to me and how we used to laugh about your antics. We miss you dump till we see you again in our heart you will remain x
Charlie
Chesney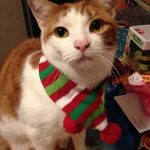 07.11.12 – 24.05.19
During the 6yrs, 6months and 17days you were with us you've left many lasting memories that we'll never forget. From licking comics, chewing through protective vinyl record sleeves, stealing slippers, playing fetch with rubber wristbands to kicking the living daylights out of your human dad's shoes and so, so many more. We called you Velcro claws because you seemed to stick to the carpet when you'd saunter through the house. We'll miss the way you'd run down the stairs to greet us every time we returned home and I'll miss how every night you'd follow me to bed and knead my arms before finally falling asleep at the end of our bed. Sleep well boy, we'll never forget you.
Human parents Suzanne & David & human sister Freya – (age5) & also your
Cat sibling Minnie xxx
Chesney
Boris Perotti
Fell asleep 21/5/19
Our beautiful ginger boy came to our door 11 years ago.
We have loved you ever since.
"Fly fly precious one
your endless journey has begun
take your gentle happiness
far to beautiful for this.
The moon will rise the sun will set
but we won't forget"
You leave paw prints forever on our hearts.
Love & cuddles from all your family & Freddie & Milo xxx
Boris Perotti - 19 years old
Milly Greaves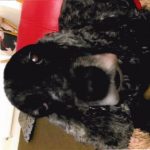 1-1-2006 – 10-5-2019
Final Journey To Her Eternal Resting Place 13-5-2019
Our Beloved Pet Cocker Spaniel. We Have Had So Many Happy Memories Over All These Years. You Were Such A Wonderful Companion To Us And Gave Us So Much Love. We Will Miss You So Much But Treasure All Those Moments We Had Together. We Will Never Forget You.
Lots of Hugs From Mum, Dad & Matt (Sarah & Ian)
Milly Greaves